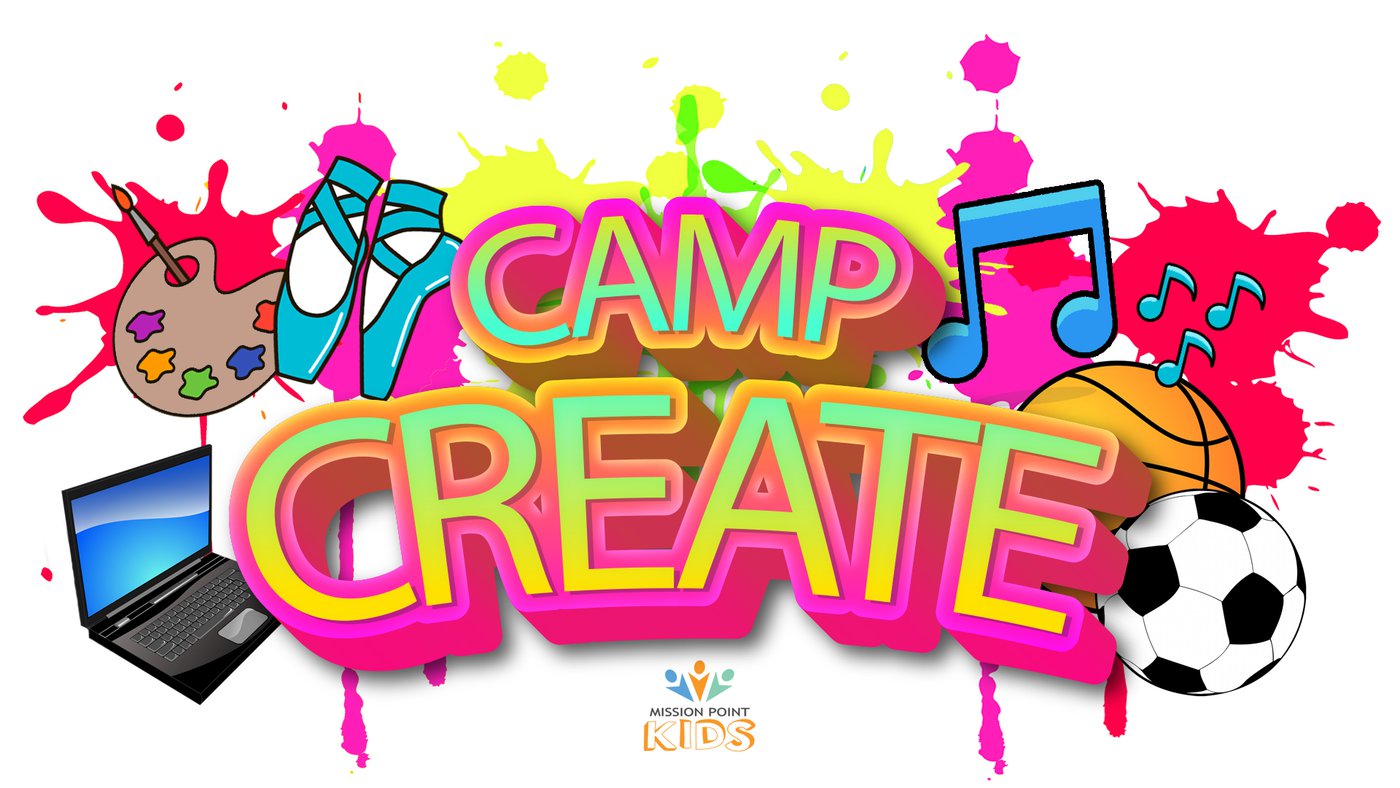 "We were created to honor God."
God created each of us in a unique way. Camp Create will help our kiddos explore their gifts and talents that God gave them and teach them to use them to honor Him. Each week our teachers will teach them new skills and lead a devotional that will teach them how to use these skills for His kingdom. Kiddos are welcome to sign up for all the classes or just the tracks they are interested in. We do encourage the kiddos to attend both of the art or dance classes since they will be a continuation of the previous class.
Classes will be held at Mission Point Church. The soccer class will meet at the church for drop off and pick up, but they will be walking down to the Jordan Road School Field.
Let's Celebrate!
We will be hosting a Family Day Service on Sunday, 9/5/21. During our service the kiddos will share all they learned. After the service, we will host a BBQ and fun family games.
Every Tuesday from 6-8 pm during July and August.
The tracks will be as follows:
Sports Track - Soccer and Basketball First Tuesday (7/6 Soccer) Sports (8/3 Basketball) Please have kiddos wear sneakers and bring a water bottle.
Tech Track - Second Tuesday (7/13 and 8/10) (Video Games / Podcast and Video Editing)
Dance Track - Third Tuesday (7/20 and 8/17) Please have kiddos wear comfortable clothing and socks.
Art Track - Fourth Tuesday (7/27 and 8/24)
Class Agenda
6:00 Check In
6:10 Skill teaching
7:30 Devotional / Snack
8:00 Dismissal
Please Register Each Child Separately below
For kids who have just completed 2nd through 5th