Meeting on the First and Third Tuesdays of the Month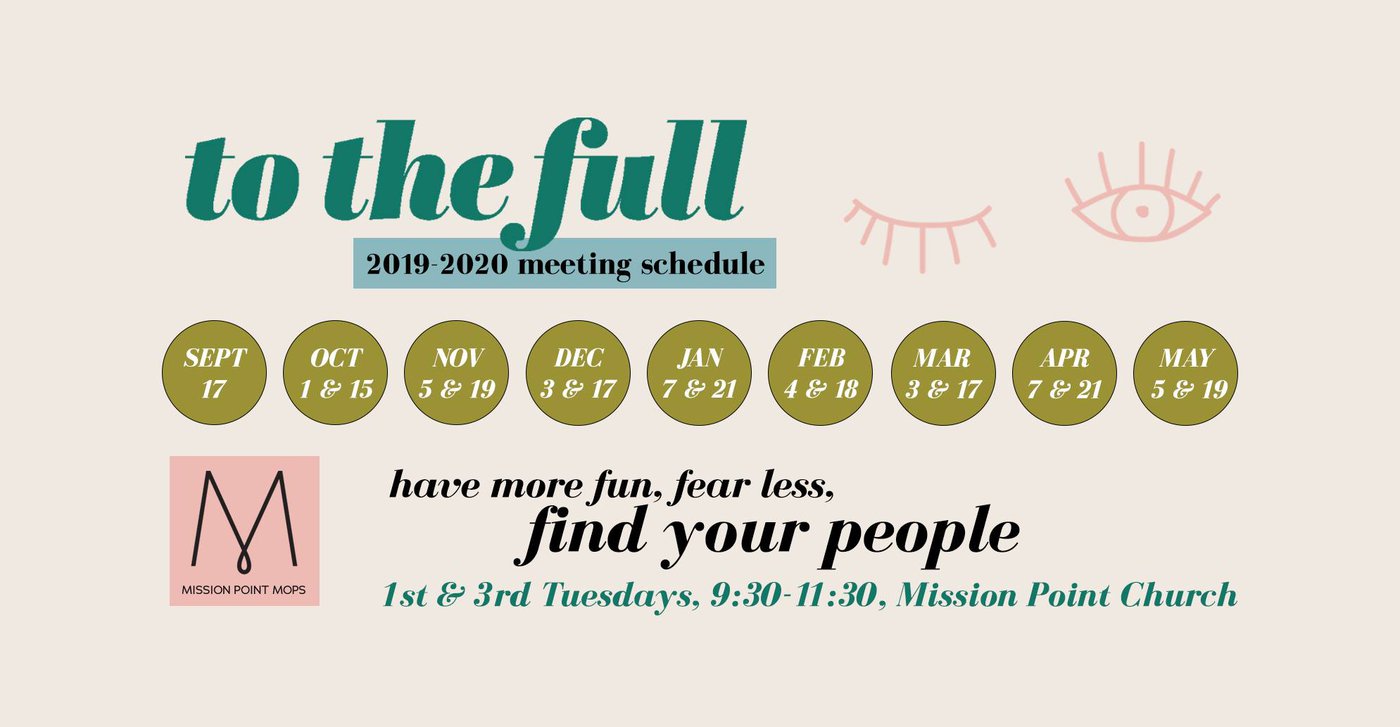 Visit our Cheddar Up account to sign up and pay for MOPS International dues and MOPS merchandise. here

What is MOPS? MOPS is a grassroots movement that believes moms are world influencers. We also believe that incubating hearts and giving just-because-hugs can change the course of history. That's why we connect moms all over the world to a community of women, in their own neighborhoods, who meet together to laugh, cry and embrace the journey of motherhood. MOPS groups are rallying women to be more honest, to feel more equipped and to find our identity by journeying along side one another.
MOPS stands for Mothers of Preschoolers, and by preschoolers we mean kiddos from birth through kindergarten. We are moms, and we believe that better moms make a better world.
You are invited to join us on the 1st and 3rd Tuesdays of each month from 9:30-11:30AM in the Cafe at Mission Point. Your child will be taken care of by our staff of loving care givers in the Mission Point Kids classrooms.
If you have questions or would like to let us know that you are coming, please submit the form below.