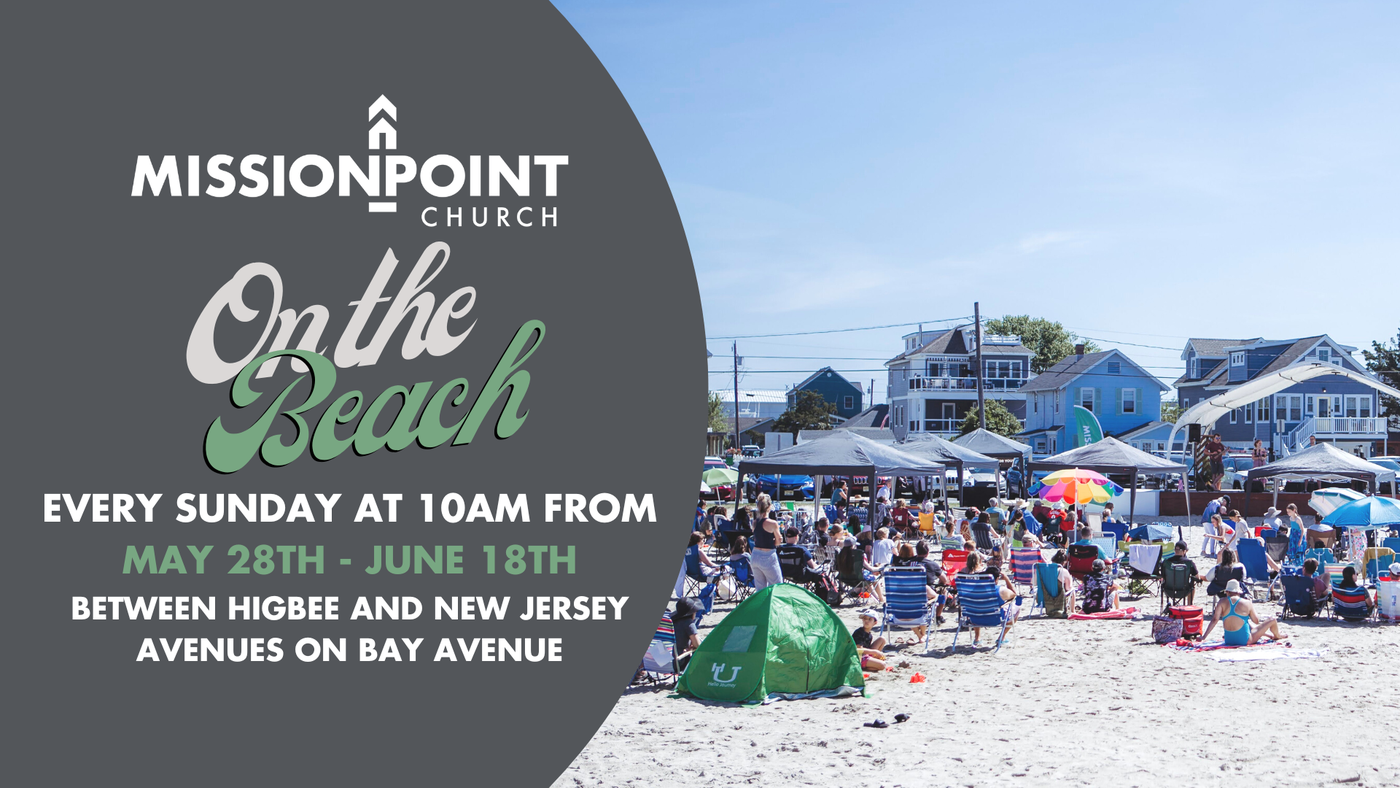 We're going to the beach!
Join us every Sunday from May 28th through June 18th at 10AM as we bring Mission Point to the beach!
Every year, we feel led as a church to go outside of our four walls and bring the body, love and church of Jesus out into our community. Our goal is to bring Gospel conversations, examples and testimonies to those in Somers Point, and we hope to have you join us!
(Please note that there will be no livestreamed services from 5/28-6/18!)
Looking to help make this dream a reality? Click the card below to sign up to volunteer!
Looking to get baptized during our time on the beach? Click the card below!