We have a new giving platform called RebelGive. We've adopted this new platform to save on fees associated with digital giving so that we can be better stewards of your generous gifts
To help our church receive 100% of the gifts, our donors will be asked to cover the small transaction fees.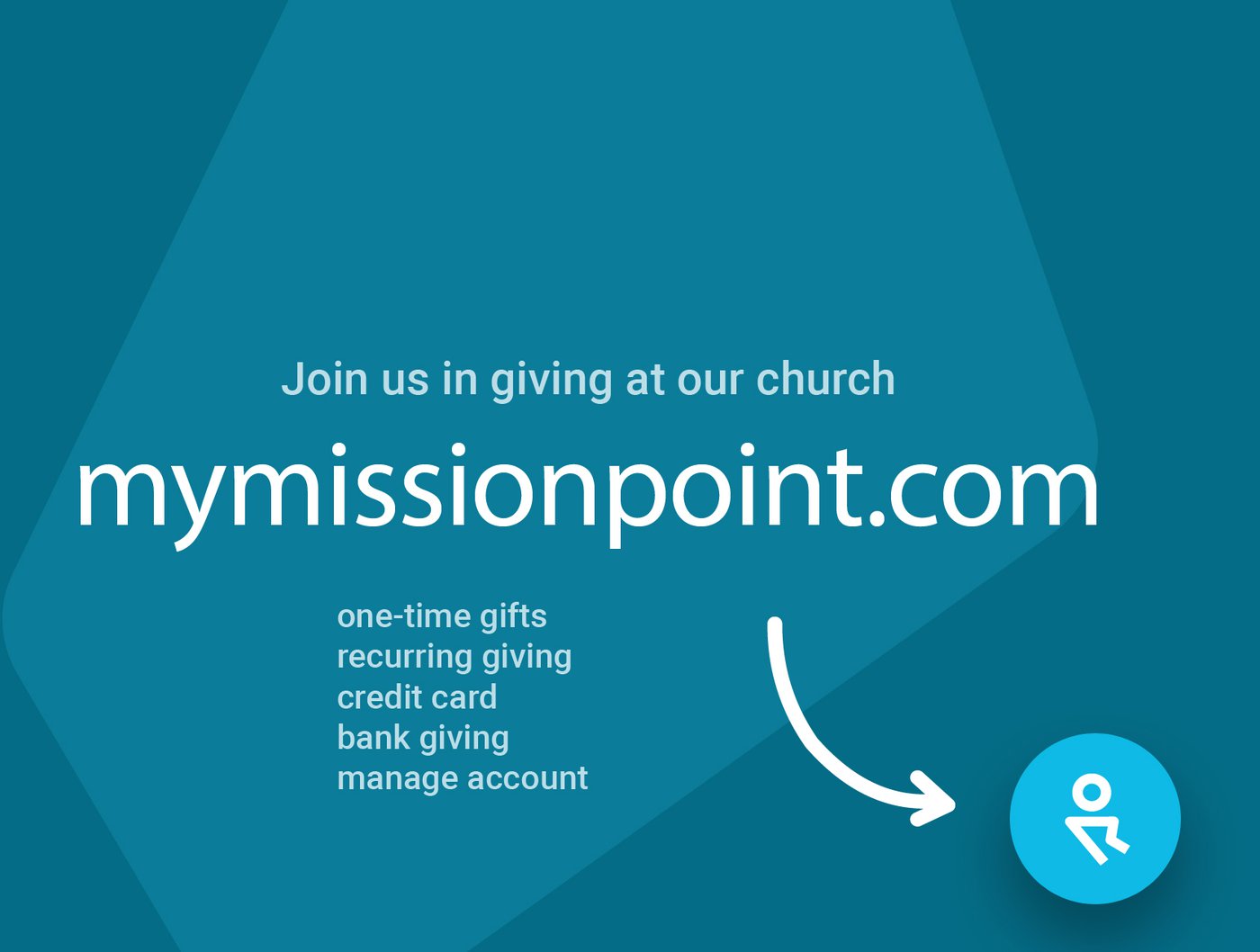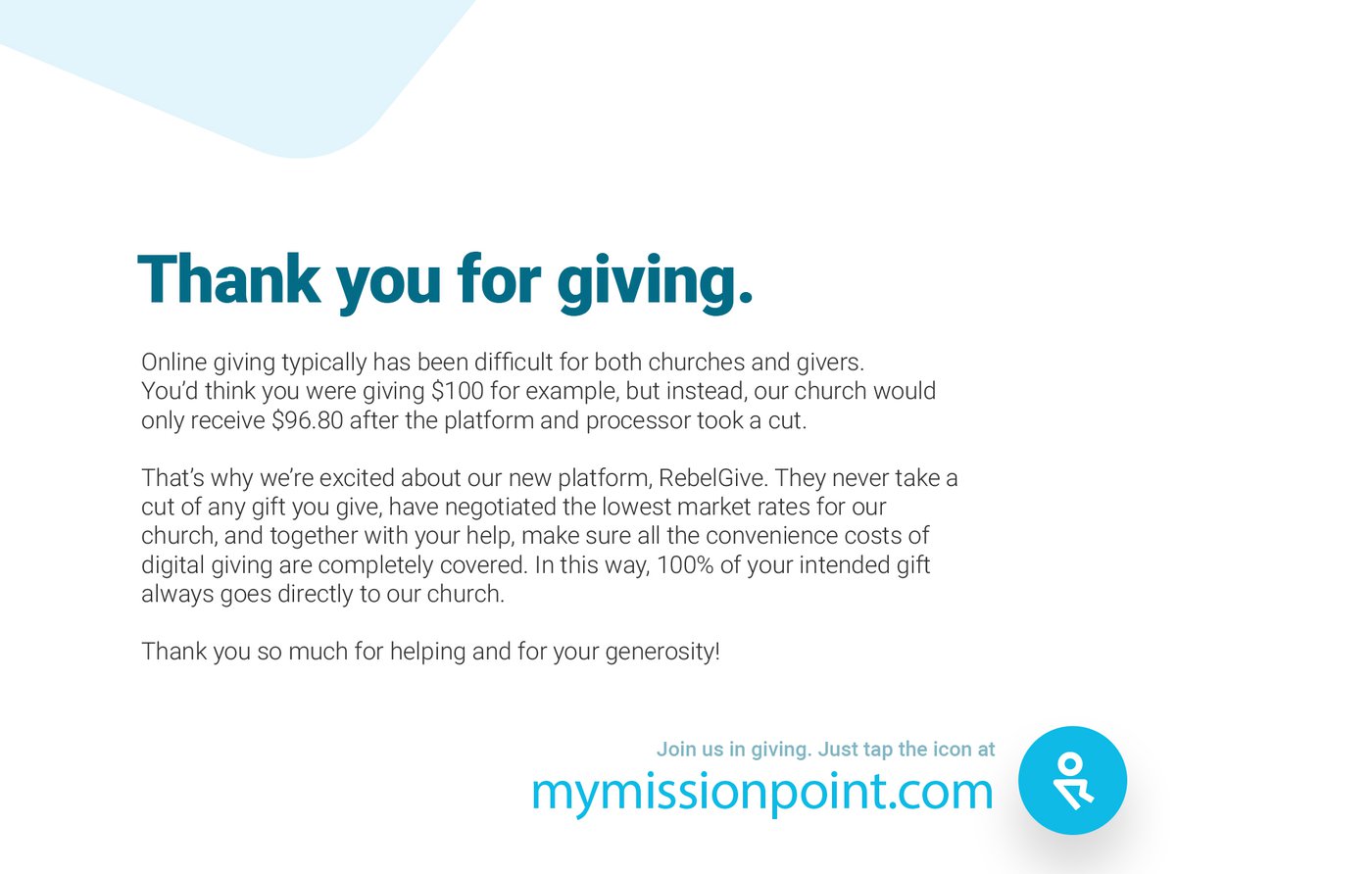 What does "tithe" mean?
The Bible teaches that a guideline for giving is called the tithe.
(Leviticus 27:30).
That is giving 10% of what we earn back to God.
Giving acknowledges God as the giver of everything we have. (James 1:17).
Giving reflects our trust that God will provide for us. (Matthew 6:19-24).
Giving allows us to be active participants in God's work on earth. (2 Corinthians 9:6-7).
Giving at Mission Point is simple and secure.
Whether you'd like to give a single gift, or schedule ongoing giving, just click the RebelGive icon on the left below.