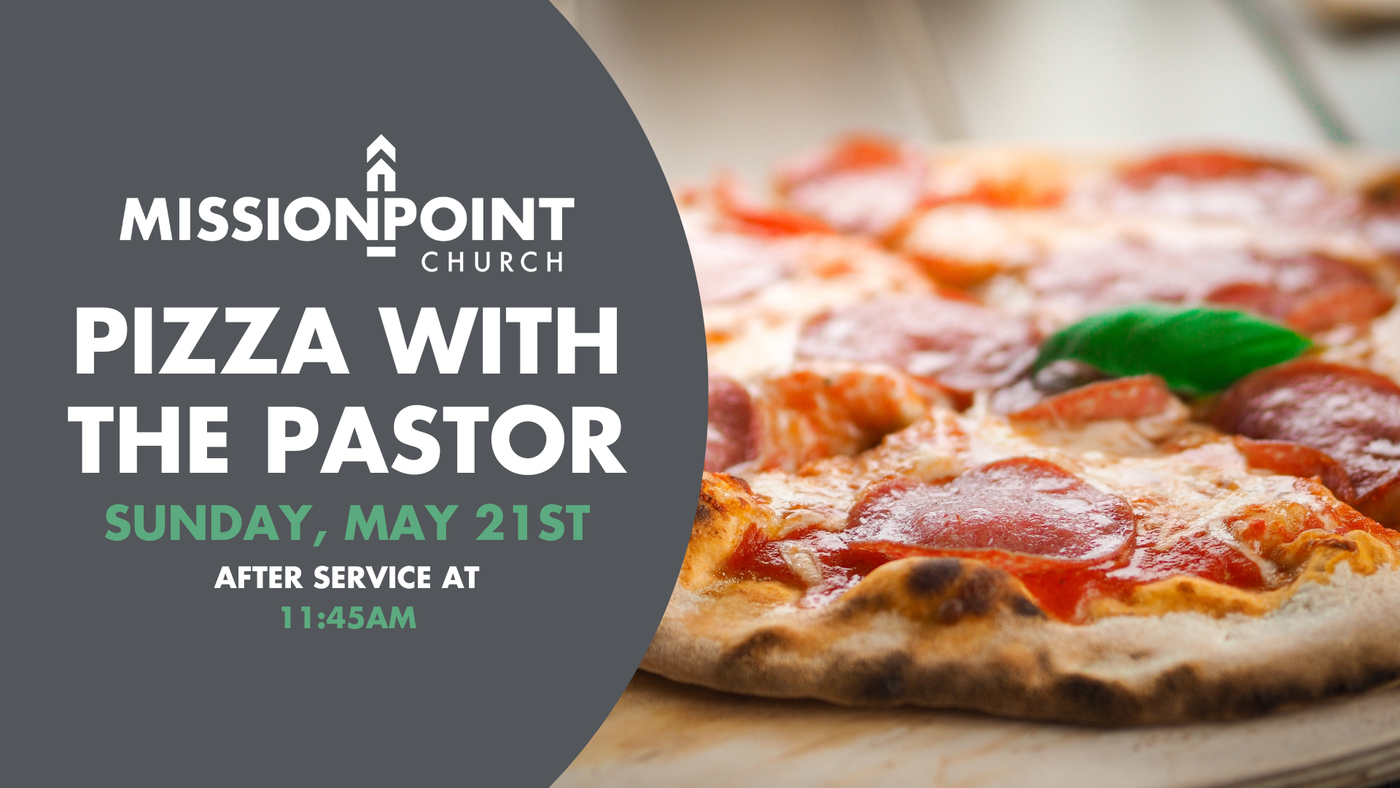 Here at Mission Point, we want to provide every opportunity for YOU to get connected with our church's pastoral and staff teams. Whether you're new or "new-ish", on Sunday, May 21st at 11:45AM following service, we will be hosting a "Pizza with the Pastor" meeting
where we invite you to share lunch with us as we get to know you!
Located in the lower level in MP Kids class.
Please sign up down below so we know you're coming, and how much pizza we should order!
We can't wait to meet you!