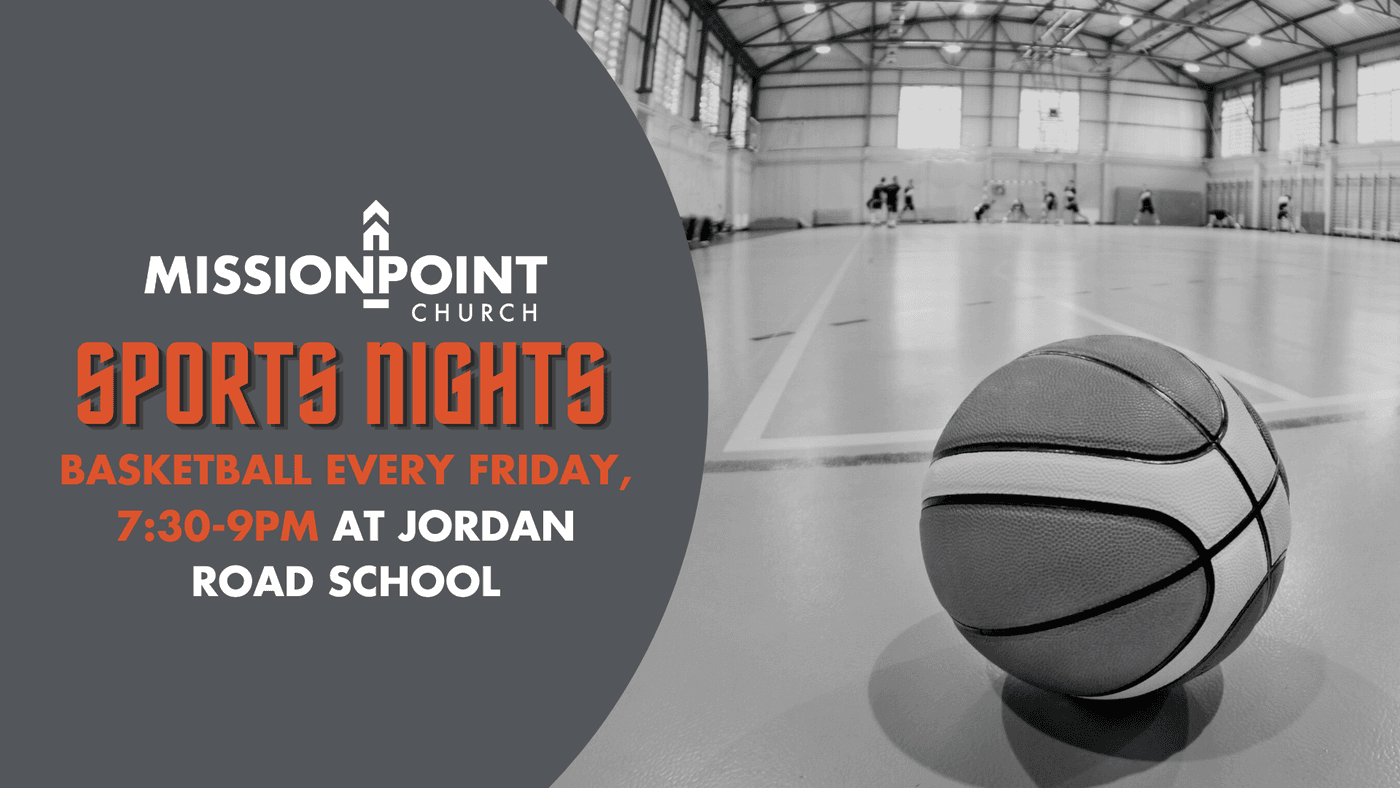 EVERY FRIDAY NIGHT FROM 7:30-9PM
Every Friday, Mission Point hosts Basketball nights at Jordan Road School from 7:30-9PM! We hope to see this time used not only as a night to fellowship with other believers - but as an outreach to invite those who may not know Christ.
There's no need to register - just show up ready to play at door #9 and we'll see you on the court!
*Please note - we are putting volleyball on hold for the time being